Optimus Hospitalists & Pediatric Subspecialists, Ltd. (Optimus), formerly known as Midwest NeoPed Associates, Ltd (NeoPed) was founded in 1980 in response to the need to provide advanced neonatal-perinatal services within community hospitals in the Chicago Metropolitan area. Although many teaching hospitals were equipped to deal with all risk levels of neonatal problems, most community hospitals lacked the manpower and resources needed to consistently care for ill or premature newborns. Advancements in medical care and the desire to provide more sophisticated levels of care in the communities lead to development of community based NICUs. This physician owned and managed group is a privately owned neonatal-perinatal and pediatric specialty practice group in the U.S.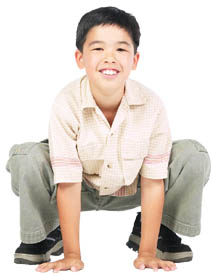 These Hospitalists services have proven effective in improving care and reducing costs benefiting both patients and providers. Optimus continues to be the leader in building and developing cost effective, high quality staffing solutions for in-patient pediatric hospital care.
The Optimus commitment to quality continues in the era of health care change.