Midwest NeoPed Associates, Ltd. is one of the largest private medical groups in the United States specializing in neonatal, pediatric and Hospitalist services. We are a diverse organization consisting of Neonatologists, Pediatricians, Nurse Practitioners and Medicine / Pediatric physicians that currently serve over 20 facilities throughout Illinois and NW Indiana. Due to our rapid expansion, there are openings for well trained, energetic physicians and nurse practitioners who wish to work in a challenging and fulfilling environment with opportunities for personal and professional growth.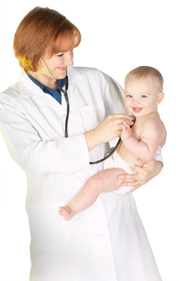 Midwest NeoPed's physicians and nurse practitioners provide services to neonatal nurseries (Level II, II with exceptions and Level III), pediatric Hospitalists, pediatric and adult outpatient clinics, adult hospitalists and critical care. We are not merely a provider of "specialty coverage", but work closely with physicians, families and hospital administrations to develop comprehensive and cost effective service programs in these care areas. Services are provided by skilled and accomplished providers with most physicians being double-boarded in their areas of expertise and with nurse practitioners that are all prepared with either master's or doctorate degrees.

Midwest NeoPed has excellent compensation and benefit packages including paid malpractice and disability insurance, family health insurance coverage, 125 cafeteria plan, 401K and profit sharing plans, paid vacation and CME allowances, and opportunities to grow professionally within the organization. No matter if your desire is to practice in an urban or suburban setting, academic or community setting, Midwest NeoPed offers you the chance to practice high quality healthcare in one of the best places to live in the United States. Midwest NeoPed Associates, Ltd. is an equal opportunity employer and welcomes all qualified candidates to apply.

Current Professional Openings:


Medical Professionals


Office and Billing Associates

The NeoPed commitment to quality continues in the era of health care change.